Gregg Drumma Founder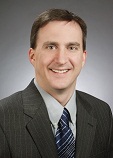 Gregg Drumma has a wealth of experience in trading technology and systems integration and has been invited to speak at many trade shows throughout North America, Asia, the U.K. and Europe including Trade Tech, FIX Protocol Ltd, and Institutional Investor conferences. He has also been quoted in numerous trade publications such as Security Industry News, Wall Street & Technology, the A-Team Group, Advanced Trading amongst others. Mr. Drumma has also contributed 2 full length articles to the quarterly publication FIX Global, as well as being an active memeber within the FIX protocol community and working groups.
Prior to founding Gamma Three Trading, Gregg Drumma was a Vice President of Product Management at Linedata Services, Inc., a leading provider of front-to-back office solutions.